On March 5, 2013 (my oldest sons birthday), Gaiam will release The Midnight Stallion on DVD!
The synopsis says "A charming, coming of age story, Midnight Stallion centers on a young girl and her family who are rescued from their financial struggle by an unexpected guest. Jack Shephard (Kristofferson) and his wife have tried just about everything to stay afloat through tough economic times. As they struggle to find new ways to keep their farm from foreclosure, their daughter Megan (Ferland) discovers a mysterious, wild stallion in a nearby meadow. Quickly forming a bond with the horse, Megan and her family soon realize that this fast and free companion could be the answer to their prayers."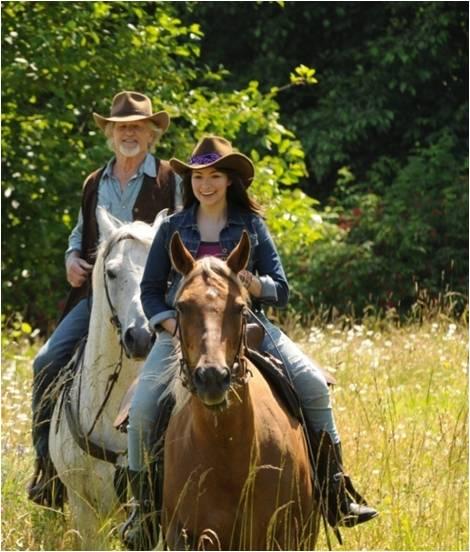 I think the timing of a film of this subject could not be better. There are so many families going through tough economical times. Sometimes it almost seems hopeless and easier to give up (believe me I know from experience). Sometimes even a story of how someone else get through a similar situation can help motivate a person.
Alana watched this one and said she thought it was great! She said it was a very emotional movie that she did cry through. It was very cute and realistic, similar to what our family has been through as well as several of her friends families.
Price: $14.93
Recommendation: Great movie with several popular actors and actresses in it. Alana said it was worth $15 but I think it would have been better priced at around $10. Definitely worth a watch!
Street Date: March 5, 2013
Language: English
Running time: 91 minutes
Rating: Not Rated
*Read my
Disclosure