#GetMOONed @MOON_Blogs Event Sponsor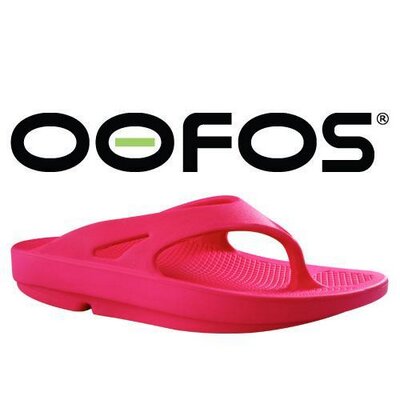 I am born and raised a Michigander but since I can remember, I always said I was going to live somewhere warm and on the beach. Although, I did live for two years in Georgia, I still ended up moving right back up here to be with my family while my mother was sick. I just absolutely hate the snow and cold weather. I will wear flip flops year round if I can and even in under 2 inches of snow.
Every one of my friends and my husband make fun of me constantly for my shoe selection. This especially happens during the winter season OR when we participate in certain activities like we did over this past weekend by going to Cedar Point. People just think I'm crazy and that I must walk around all day with my feet hurting like crazy. Sometimes this is true but for the most part I am just more comfortable barefoot or in sandals.
So shopping around as I do most days for the next great brand (specifically for the Swim, Sun, and Fun event) I discovered OOFOS. Right away they caught my eye and not so much for style but they looked amazingly comfortable! They even say "Try OOFOS today and 'feel the OO'" so of course you know I had to take on the challenge!
I was very quickly sent over the Women's OOFOS OOriginal to review which was kind of an obvious for me as they ONLY have 3 styles to choose from for both men and women. The other two are a clog and a slip on or "slide". I guess what they do, they do right and stick to it instead of trying to change it up. "OOFOS technology is powered by OOfoam and our patented footbed design."
I was super pumped to have these for our trip to the Cedar Point roller coaster park as this is one of those times that my feet are usually pretty hit up byh the end of the day. Between being sore from walking miles around the park to being filthy from all the dirt around, I was more than happy to try something new for my trip. These truly felt like I was walking on clouds as the foam is uber soft and comfortable.
My only complaint is that my feet sweat something terrible normally which is why I wear flip flops so often. These did not help me one bit and actually started to hurt at the end of the day because of how much my feet were rubbing because of all the sweat. I have to say even with this issue I still love wearing these around when I know I have a lot of walking to do!
Available to purchase/Cost: $39.95
OOriginal - Women's
Recommendation: Although I absolutely love these AND have used them a bunch since they arrived, I cannot see wearing them to an actual park like this again during the Summer heat. Spending $40 on a pair of flip flops even if I feel like I'm walking on clouds seems a bit expensive too but they definitely have the comfort to back up the cost.
Facebook:
OOFOS
Twitter @oofos
Giveaway: OOFOS is going to give one of A Lucky Ladybug's lucky readers a pair of shoes of their choice to try of their own!
Disclosure