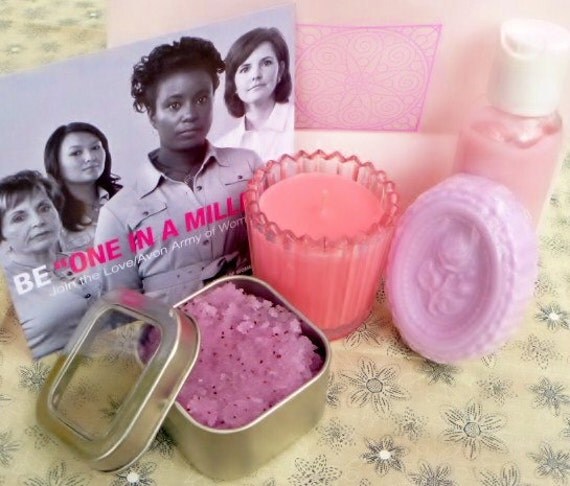 Etsy is of course a great place to find some really creative self starters! I love browsing through all the products and finding new and extremely creative shop owners. If you haven't checked out all the products I really suggest you do when you have some free time. In my most recent search online I discovered
The Bougie Bourgeoisie's Shop
. In working with Holly we decided I would review the Breast Cancer Awareness Gift Bag being that it was October. Also, it seemed fitting since I have been dealing with my mother-in-law finishing up treatments for breast cancer and a mother who went through severe colon cancer only two years ago.
The first thing I noticed when opening this review product was the AMAZING smell! So sweet! these
products are great! Included in my gift bag was a 4 oz. tin container of body scrub, a small creme wax candle, a 3 oz. bar of shea butter soap, a 4oz. bottle of organic lotion, and an informational postcard. The lotion and bodyscrub made my skin feel amazing and smelled so great! I did expect a little more with the Breast Cancer Ribbon Logo on it but this was a perfect little combination of all handmade products. People don't always realize how or what to do when something as personal as cancer affects someone you care about. This gift bag would make a perfect little thinking of you gift for someone.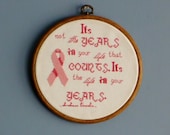 Little Miss Creations
also donates a portion of all sales to help several organizations. They are also focusing on domestic violence awareness this month as well!
Cost: $25
Available to purchase:
Etsy
Recommendation: This is a company owned and operated by family; it's a hobby turned into some really cute products filled with inspiration and love and is worth a looksy to see what nice items they have going on at that time.