Ever since my first pregnancy and pre-pregnancy class, I have been a huge fan and advocate of essential oils. I have even made a few of my own from home for the aromas and for cleaning. To be honest though, I am cheap! I don't want to pay an arm and a leg for the essential oils. Therefore, I am always searching online for new places to purchase these at reasonable prices.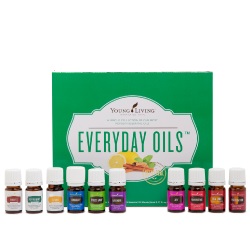 When I was first contacted by Independent Consultant Megan Knapp from Living Young Essential Oils, I was beyond excited. Living Young Brand was the first brand I ever encountered during my "Mommy to Be" classes at the hospital. We Have honestly fallen in love with them as a company.
Living Young has "the unique ability to verify perfection at every step of our process by cultivating, harvesting, and distilling many of our essential oils on our very own farms. Young Living sets the standard for purity and authenticity. We carefully monitor every step of the production of our oils from beginning to end through our unique Seed to Seal® process, ensuring the purity of each essential oil and protecting nature's living energy in every bottle."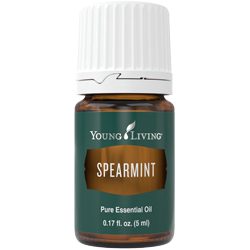 Each essential oil helps with a variety of concerns such as relaxation/stress relief, energy/mood/immune boosters, headache/sinus/cold relief, and overall scent stimulating.
I was at first very hesitant to use the oils when I was pregnant because of my skin sensitivity but I quickly found I had nothing to worry about. After applying to different pressure points it sink into the skin with out a film or greasy feel. I have yet to notice any breakouts or skin irritation after several years of use.
I use essential oils for a variety of reasons from health, to cleaning or air freshening and all of course with as little as a drop or two. Not only does Living Young carry the largest variety of essential oils but they also carry lots of accessories such as diffusers and carrying cases as well as items for everyday home use!
Cost/Available to purchase: $ Prices Vary depending on use and size
Personal link to order Young Living products
Recommendation: This company has the highest pricing I've seen out there for essential oils depending on the type of oil you are purchasing. Although remember you do pay for quality. I would definitely give them a looksy if you are into essential oils as I haven't seen a variety like this in one place before!
Facebook:
Essentially Oily
Blog:
knappsabundantlife.blogspot.com
Pinterest:
Essentially Oily
Giveaway: Independent Consultant Megan Knapp is going to give one of A Lucky Ladybug's lucky readers the book "Gentle Babies" by Debra Rayburn along with a zipper pouch containing 1 mL-2 mL samples of the 9 Everyday Oils of their own!
a Rafflecopter giveaway
*Read my
Disclosure