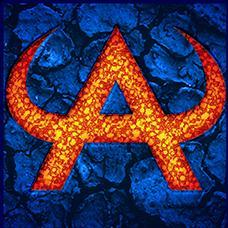 Going through all this dieting to just try to get back to a healthy and normal body weight/shape I have been forced to not only drink more water and less of the bad things but to try new things. One of my most recent experiments is with the Amara Sports Drink. These were suggested to me by a friend so I thought what the heck they are worth a shot.
I was at first pumped to try these when I first started researching the ingredients. Using 100% Raw Fruit (CoffeeBerry®, MAQUI BERRY) and Raw Pure unprocessed Organic Agave Nectar, Amara is Paleo-approved. Is contains zero artificial flavors, colors, or preservatives, and has only 30 Calories per 16oz bottle. Made for athletes, Amara contains the "5 key electrolytes: Sodium, Potassium, Magnesium, Phosphorus and Calcium"
I like that the CoffeeBerry® gives you a natural boost in energy although I have to say Alana wasn't a huge fan of the flavor. I wasn't terribly impressed with the flavor but I could handle it a bit more than her. I think it was because we were expecting a juice maybe and this has a carbonation. There is little flavor to it and it has almost a bitter taste like tonic water.
This is of course because of the lack in processed sugars which is a good thing. I just think it might take some people getting used to it to adjust to the taste. I would definitely recommend chilling your bottle before drinking. Kevin and I have been drinking this while we are doing yard work each weekend and so far we've been pretty happy with our energy and hydration levels.
Available to purchase/Cost: $29.99 Case/12 Bottles Amara
Raw Sports Drink
Recommendation: At $2.50/bottle for an all natural product, I would buy them again but because of how picky I am, I'd like to try a different flavor. I just wasn't a huge fan of this one. Id' love to see some coupons or find these on sale of course!
Facebook:
Drink AMARA
Twitter: @DrinkAMARA
*Read my
Disclosure